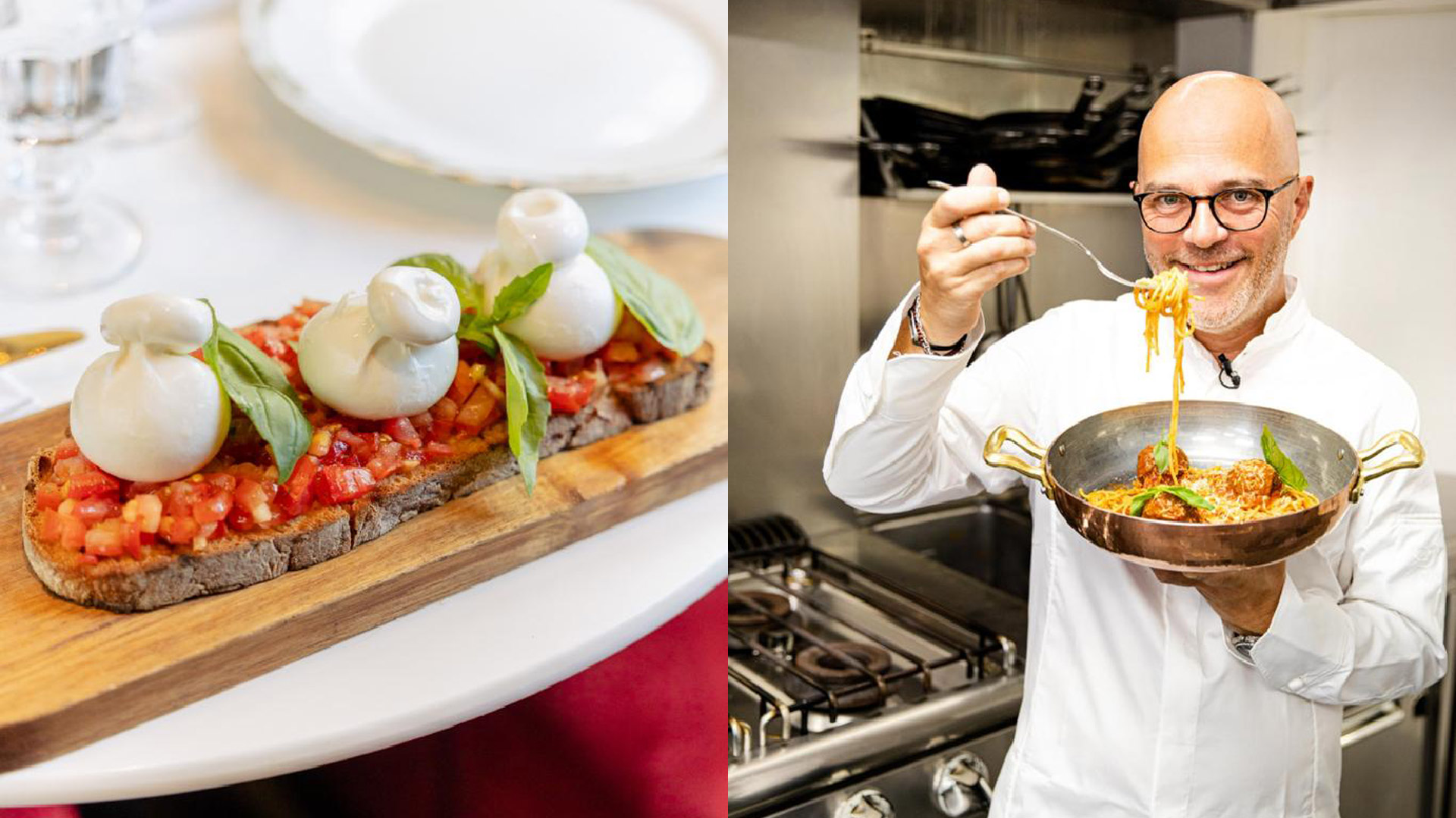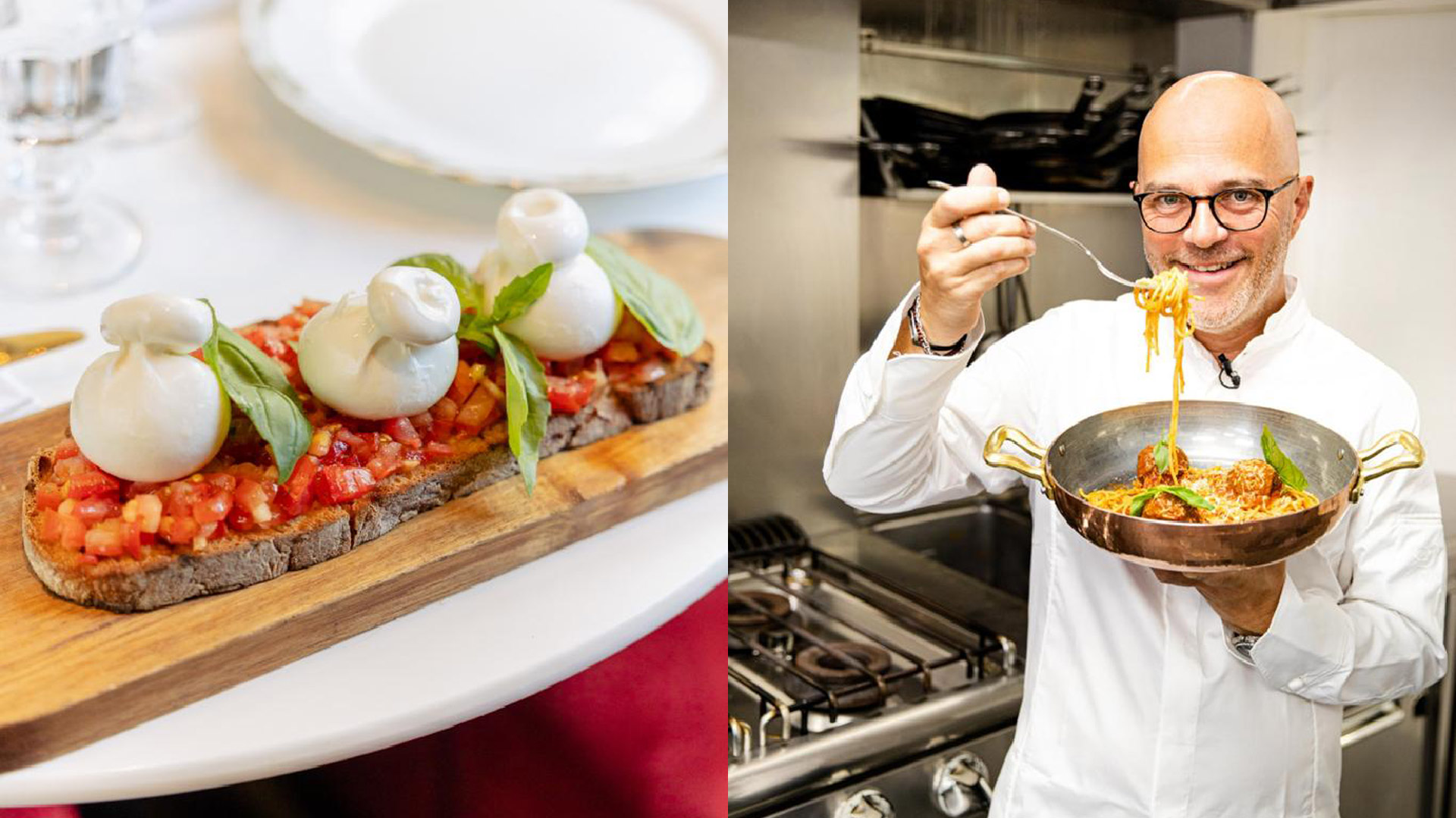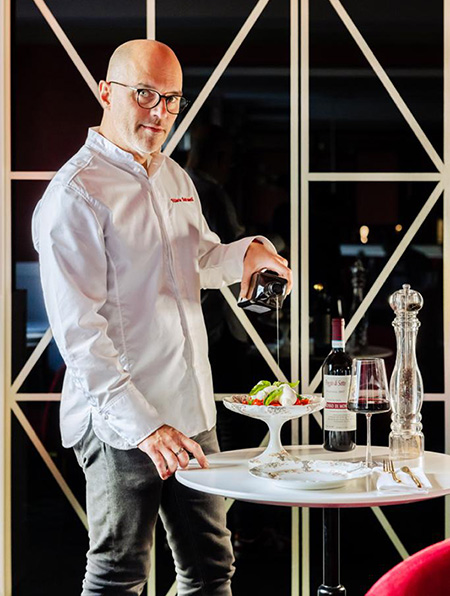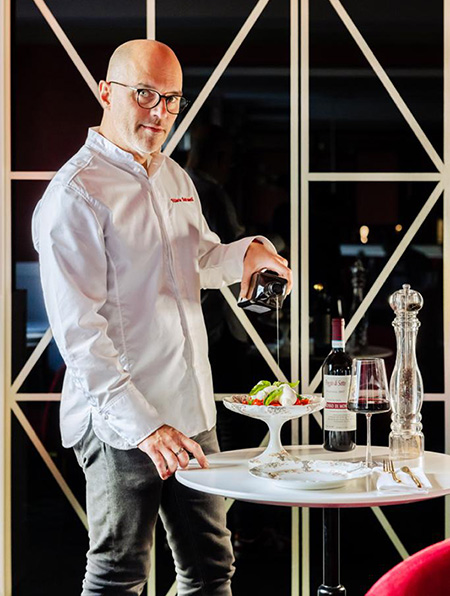 Vittorio Beltramelli, born on February 26, 1974, in Castellon, small village close to Milan grew in the restaurant industry. At 15, he chose to study in the Gastronomical school of San Pellegrino.
Once he was done with school, he started working in the most renowned restaurants of Italy. That is where he realized he wanted to focus on Haute cuisine. In 1997 he joins the team of Chef Alain Ducasse in Monaco.
After this fundamental experience for his career, he takes the decision to return in Italy to join the team of Gualtiero Marchesi, the first Italian chef to obtain three stars in the Michelin Guide in Italy.
From there starts a long collaboration, first in his restaurant Erbusco, then in 2001 in Paris.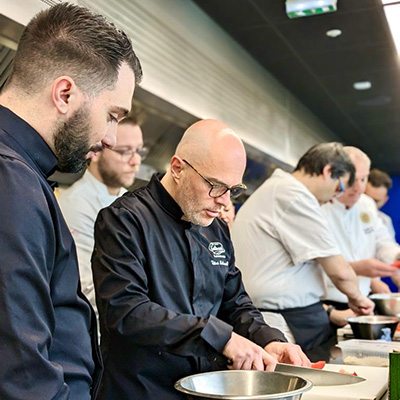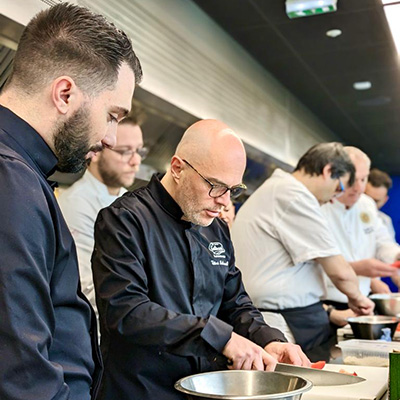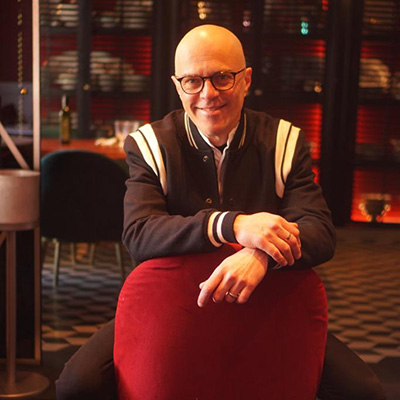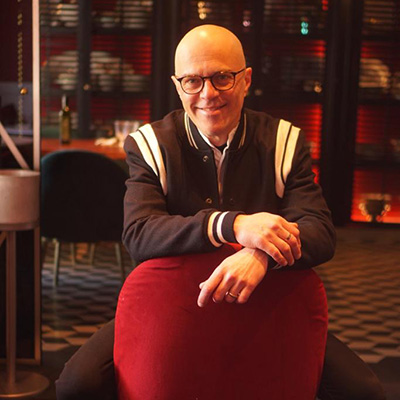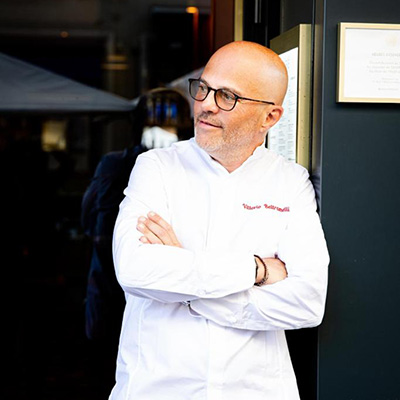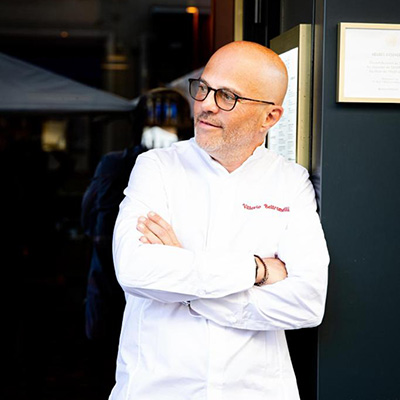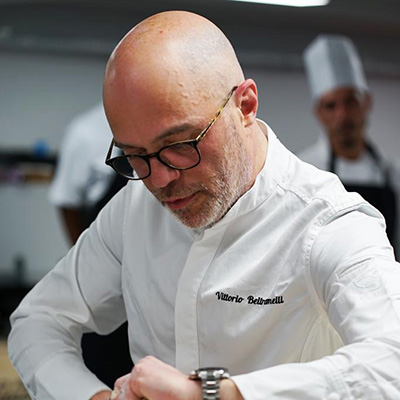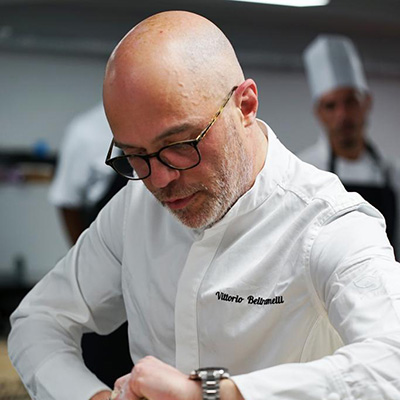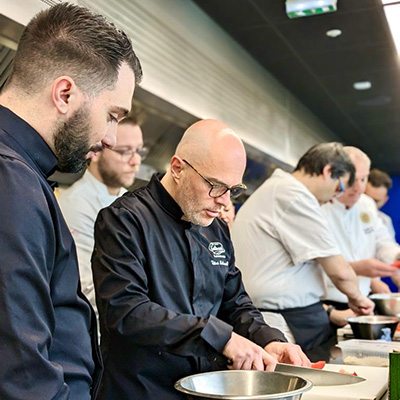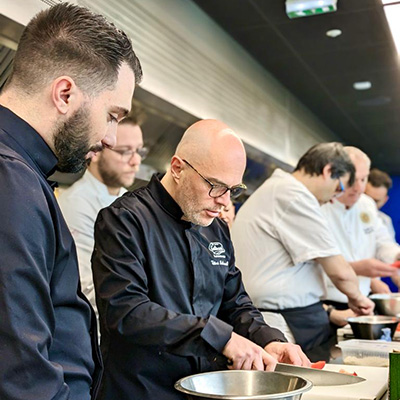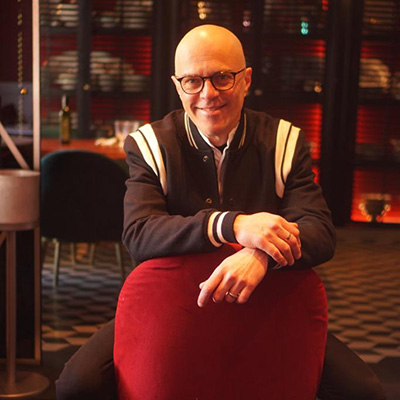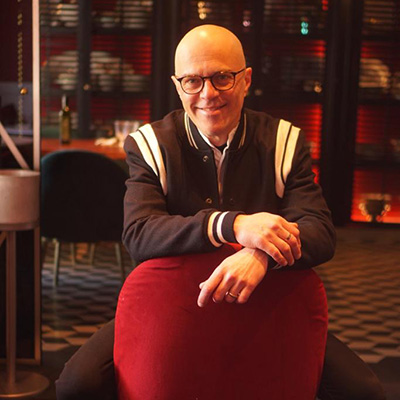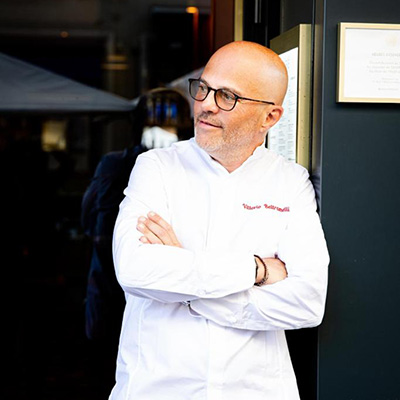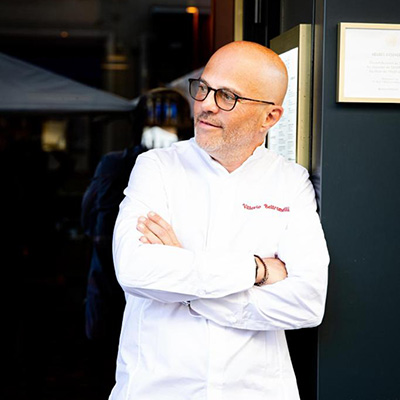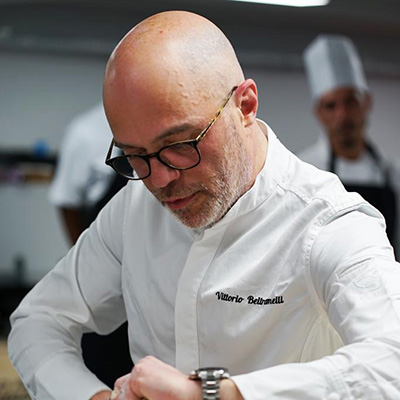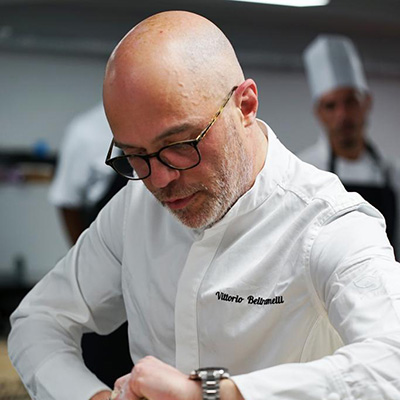 Gualtiero Marchesi puts all his trust in Vittorio Beltramelli who became his chef in his new restaurant in Paris' Centre. Thanks to his capacities, 7 months after the opening of the restaurant, he was recognised with a Michelin-guide star.
After taking a year away in Moscow, he returns to Paris as Chef at hotel Castille and at his restaurant II Cortile. Vittorio Beltramelli participated in many manifestations across the world to present his Italian cuisine: Dubai, Mexico City, Manana, Doha …
Between 2010 and 2020, he challenges himself anew, taking the reins of the kitchen of the Nolita restaurant to share with the world the best of the Italian gastronomy.
For ten years now, it has been his wife Alejandra Beltramelli, Pastry Chef, that signs all the deserts of his restaurants.
In 2011, he becomes consultant in Italian cuisine for Jean-Pierre Coffee, in the show "Vivement Dimanche" on France 2.
2020: Opening of the Trattoria Giuse restaurant, still not so far from the Champs Elysées, he proposes an authentic Italian cuisine.
For 2 years in a row, he is president of Pizza contest at Due Organize for Galbani France.
Since January 2022, he is an ambassador for Galbani and Rovagnati France.
Since April 2023 ambassador at Maserati Paris.